A new video has been released by Nintendo Japan, showing a full 7 minutes of new game play not seen before of the hugely anticipated game, Animal Crossing: Jump Out for the Nintendo 3DS.
If you are new to this series, or have even never heard of it, then I will briefly explain the game(s). Animal Crossing puts you into a world where you control what your town looks like, where you earn bells (the games currency) to purchase furniture to put inside your cosy little abode! The games have hundreds of collectibles, from bugs to fish, plants and trees, and furniture styles to complete so you can live in luxury, or maybe even a scientists lab. If the style of furniture isn't on Animal Crossing, it's not worthy to be called a style. The Happy Room Academy would not be pleased with my bedroom in real life that's for sure. You can also upgrade your house with thanks to Tom Nook, the local salesman keen to take bells straight from your pocket.
The gameplay shows the playable character catching bugs, fishing, and how glorious the town looks like through all of the seasons.  It also shows an area to the north of the town where multiple shops are located, including Able Sisters, and what seems to look like Tom Nooks shack from the previous games. Unlike other the other games in this series, the player actually plays the role of the town mayor this time around, and has to option to decorate the town with various sculptures and other items, like benches, lights, and even bridges. The game play video introduces new characters that I personally have not seen before, and also displays a number of different furniture styles that are in the game. Another new feature is that the player now has the option to customise the outside of their house, and the game play again, shows a few different styles. A multiplayer minigame is shown where you have to hit a small moving car, which closely resembles Mr. Resetti with a hammer. Another minigame is shown too, that being a maze.
Here's the video if you want to watch yourself! http://www.youtube.com/watch?feature=player_embedded&v=V-NS7i5N8Lc#!
All credit goes to Nintendomination on the video.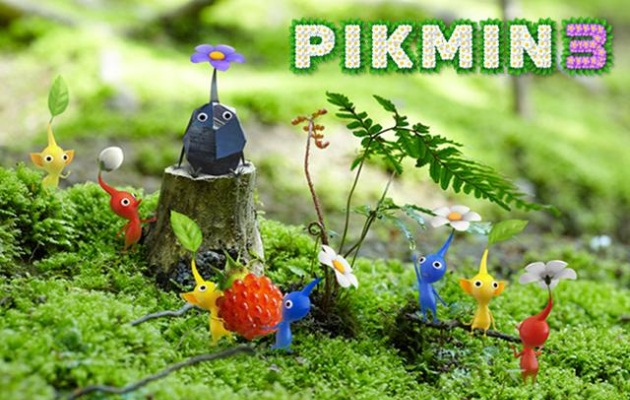 Also, in other news, another game has been pulled from the Wii U launch title list, Pikmin 3. This is going to disappoint fans, and I personally think it is a dodgy decision made by Nintendo to do this, as it definitely would've been one game many people would have bought on release day along with the console. I seems that some of the most wanted games are being pulled back, (Rayman Legends, Pikmin 3) most likely unintentionally, as I'm sure the companies behind the games want to deliver the best they can for their fans. But I am also sure that many followers of these games will be hugely disappointed, especially if they have already pre-ordered the Wii U. The game is now expected to be released Spring 2013.